At Proline Glass Ltd, we believe in doing the project right the first time!
We have a 100% satisfaction rating, so you can have peace of mind.
Our service area covers from Port Alberni, Nanoose, Parksville, Qualicum Beach, Bowser, Lantzville, Nanaimo.
All projects are taken care of by a Ticketed Journeyman. Installer of 40 years in the industry
Free Estimates  just call 250-724-1372 & set up a appointment
Windshield's   (( Glass Express Shop ))
Is your windshield cracked & in need of replacement.
We have ticketed installers to this correct the first time.
Our shop is a certified ICBC (( Glass Express shop ))
We can handle your windshield claim from start to finish right from our shop.
Also comes with a written lifetime warranty against leaks as long as you own your vehicle.
Either ICBC customers or for people that just have to pay out of their pockets.
Just call we do them all from classics to new models 
Next day service available!
Saturday service, also available for those people that work through the week.
Rock repairs
ICBC rock repairs are free with appropriate insurance coverage.
For people without ICBC coverage we charge $35.00 dollars.
Up to three repair done for this amount on same visit to our shop
Renovation Windows & New Home Construction 
Windows ( not created equal )
This is some educational information that our future customers need to know
Renovation & New Construction windows are not created equal & we are going to show you why. To stand back & look at any vinyl window today they all look great! But there are hidden qualities that you do not see! What we are going to show you is what some competitors don't want you to know & that's inside the frame of the window. Some of these windows have only two sealed chambers within their frame. Picture provided 005. A cheap window to purchase. These will sweat in the winter months. Picture 006 shows you that this window has 10-12 sealed chambers, this is a quality window. This window will not sweat in the winter months. Each chamber acts like free insulation to control the environment.
So again you do get what you pay for.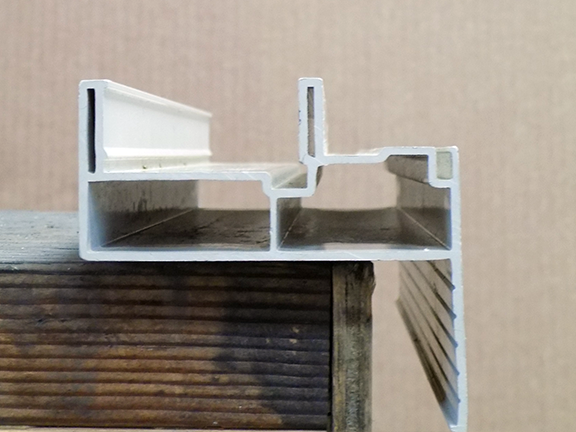 005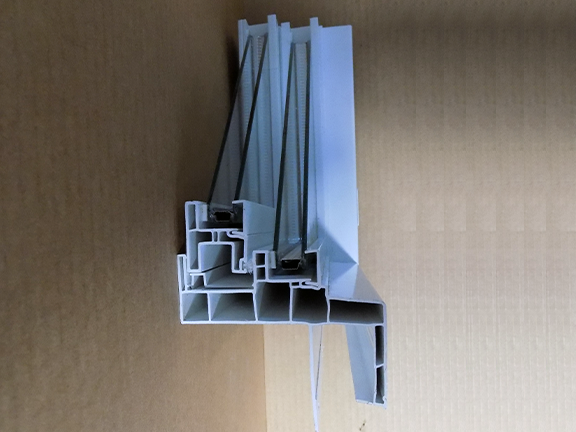 006
Having new windows installed to your home is a huge expense & make sure you get a window that preforms. Keep you warm in the winter ( without sweating, molding ) & adds overall curb appeal ( installation methods)  & extra value on the market place. You will get the money back & then some for the investment of quality windows & not something to just fill a hole.
We also advise you to ask as many question you can during your estimate from our competitors & we will open your mind what our window suppliers offer over theirs. Like we say it is all free to ask the questions & become a educated purchaser instead of a victim.
Our Installation Practices
We at Proline Glass never have & never will use the piggy back system for the installation of new renovation windows.
We do not cut corners & always remove the existing aluminum windows ( no other method is every use at our shop )
See information provided why
Courtesy of
PROLINE GLASS LTD.
INFORMATION LETTER
Without prejudice
To our Valued Past & Future Customers
((( The piggy back system )))
First we would like to thank – you for having chosen our company for an estimate on your project. Our company has worked very hard to prove to our past customers that our company does strive to meet all of your expectations on any project. Our company has a very good reputation in our town. This letter is just to inform you about the installation of Vinyl Renovation Windows. It has been brought to our attention that we have lost jobs in the past to the competition. The reason for this is because of our installation practices. This is just for your information only and to explain why we do not use this system at all. We feel that the more information you have the better the end results of your project will be. This system of installation is called a piggy back system.
This is where the company just removes the existing glass; they then remove only the vertical mulleins, leaving the rest of existing frame intact. They then slide the new vinyl window over the old frame. We remove about 90% of the old window (only the nail on flange is left behind).
The reason we don't like this is because the MOLD that was already in existence on your old frame will grow uncontrolled & unseen.  Years down the road the mold will continue onto the sills of your windows & then continue to grow into the wall of your home.  This will then start to rot your walls from the inside: hence leaving you a huge project in replacing your walls & whatever damage is done on the inside of your walls.  Check out the drawing supplied on the next page. We are tired of the subpar work that our competition is doing & of course their price maybe cheaper because of this system they use. You need to ask the right questions, to make sure that the job you are paying for is really worth it. You also deserve to have a healthy home in which to live. Just because the dollars involved seem less at the present time you owe it to yourself to get a quality job.
And again a healthy home to enjoy trouble free.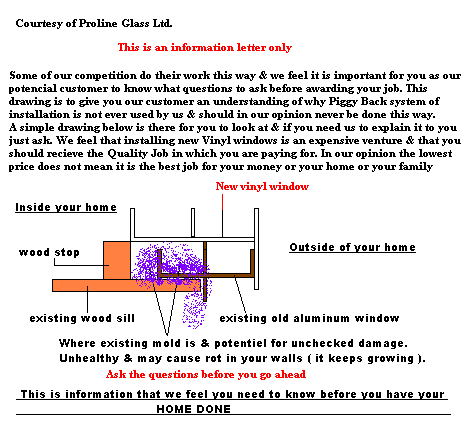 PROLINE GLASS LTD__________________________
INFORMATION LETTER
 ( without prejudice )
Wood Window Installation
When it comes to the installation of Renovation windows!
Proline Glass has given our past customers the finishes to go with their homes. We do not just expect our customers to just except anything like our competitors do. When it comes time to replace your worn out wood windows ( ask the questions ) it's your home.
We at Proline Glass take the time to cut down the Rebate part of the New Vinyl Windows So that when they are installed into your home they look like they have always been there.
( feel free to ask our installer any & all questions you have )
We feel it makes a far better look for your home & that a company like ours does take care of little details to make your window investment worth the money you are spending.
As like our slogan says: When Quality & Service Count that has made us successful.
We at Proline Glass are just tired of losing jobs to our competition when they do not care about the customers home & just want to grab the money & run.
We treat your home as though it was our own. Quality does count.
We at Proline Glass feel that it is part of our job to educate you the customer so you get
1) – A very good product : Retroteck & Centra Windows (  20 year warranty )
Frames, Sealed units, Low E glass ( no extra charge )
2) – Quality installation:    Does the job complement your home after completion
3) – Fair pricing  :                Make sure you are getting what you are paying for.
4) – The Company:            How long have they been in business & where do they conduct their business
From a business setting or out of their home.
Will they be around if there is a problem with any products they install.
Proline Glass has been in business for 18yrs. With a Journeyman Glazier with 40yrs of experience. We have a very very long list of satisfied customers & our list grows dailey & we also do jobs all over Vancouver Island, Parksville, Qualicum, Bowser, Nanoose, Campbell River to Nanaimo.
Thank – you for having us give you an estimate on your project
Free estimates
Skylights
We at Proline Glass can build & install you a custom skylight for your new home
We also can replace your drop on skylights.
Repairs to existing residential or commercial applications.
Free Estimates
Commercial Storefront
We at Proline Glass can build you any commercial storefront required.
Entrances ( Doors )
Commercial door repair ( Pivots, Door Closures ) Any door
Storefront Repairs from vehicle impact
We can replace broken Plate windows or Sealed units ( we manufacture sealed units here in town )
Free estimates
Mirrors
We at Proline Glass can provide you with any mirror requirements
Regular Mirror
Beveled Mirror
Custom Mirror Walls
Bypass Mirror Doors  ( new installations & repairs )
Anything your imagination comes up with
We can do any repairs to broken wall hanging mirrors
Free estimates
Service work
We repair single glazied windows, replacement sealed units ( we also manufacture these here in town )
If it has glass in it will can & will repair it for you. We can & will fix anything that has glass in it.
We also can repair any Patio Doors ( wheels, tracks,locks etc. )
Free Estimates